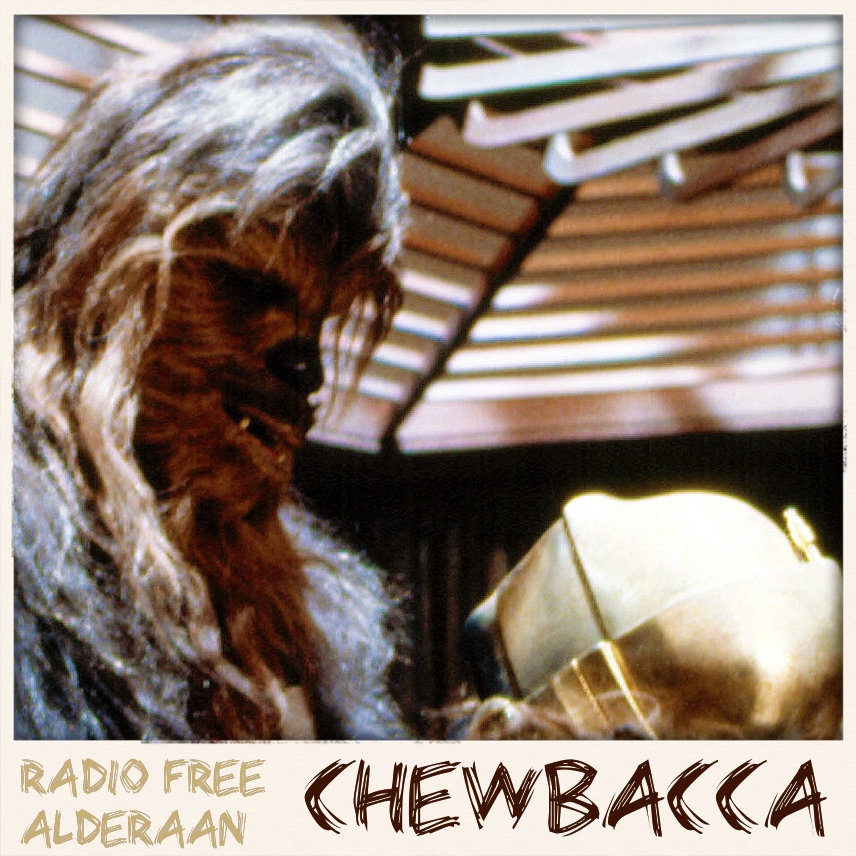 In memory of Peter Mayhew 
In a galaxy far far ago, rebels fought a great war in the stars against a vast imperial army. D.J. Erik and co-host RA-D10 were sent to the planet Alderaan to build morale for the rebel soldiers. Their strategy: keep 'em rocking. Their problem: staying beyond the reach of the evil Empire.

Every other week, CUTXCUT and RadioMutation will host RADIO FREE ALDERAAN, a mixtape for the characters of the Star Wars universe. From soul to funk and metal to punk, Erik and Kris share their fascination with sci-fi's most beloved space opera by playing host to soundtracks that speak to their favorite characters. This is Real Rebel Radio. This is Radio Free Alderaan.
Bon Jovi "Dead or Alive" OZZY OSBOURNE "Bark at the Moon" TWISTED SISTER "We're Not Gonna Take It" WHITESNAKE "Bad Boys" VINNIE VINCENT INVASION "Boyz Are Gonna Rock" RATT "Wanted Man" AUTOGRAPH "Turn Up the Radio" SCORPIONS "Rock You Like a Hurricane" KISS "Detroit Rock City" FASTER PUSSYCAT "House of Pain" POISON "Look What the Cat Dragged In" CINDERELLA "Look What the Cat Dragged In" GUNS 'N' ROSES "Knockin' on Heaven's Door" LITA FORD & OZZY "Close My Eyes Forever" QUEEN "You're My Best Friend"